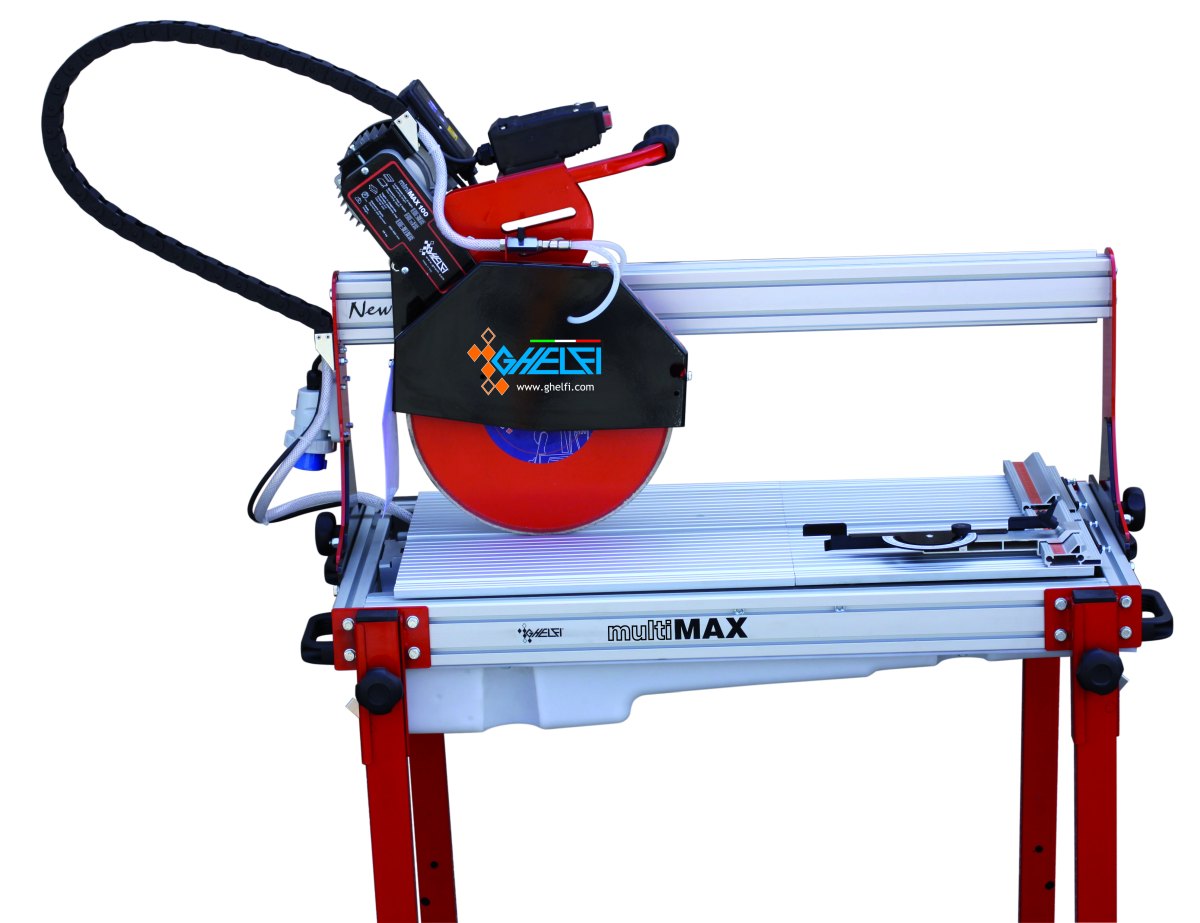 17 Jul

multiMAX

multiMAX is Ghelfi's revolutionary wet saw designed to easily follow changing user neeeds.

Based on a bridge-structure general architecture, ideally suited for tiles and slabs cutting, a unique system allows the user to reconfigure the work table in seconds, activating a movable cart to cut bricks and block materials.

multiMAX features a 2HP (1.5KW) engine with poly-v bel transmission, and supports 300mm or 350mm diameter blades.

It is available in 3 standard maximum cut length variations (75, 105 or 135 cm), or it can be built to order on a custom required length.
Engine: 2 HP / 1.5KW at 220V
Transmission: poly-v belt
Supported blades: 300mm / 350mm
1 pass cut depth: 14 cm
2 pass cut depth: 16 cm
Max cut length versions: 75, 105, 135cm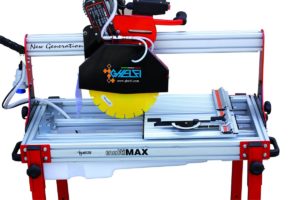 multiMAX's worktop is segmented. Its back parts can be easily removed – by just lifting them – which reveals and activates front part's real nature: a full-blown cart, sliding on stainless steel bearings and rails.
Like all other Ghelfi New Generation wet saws, multiMAX features a number of components which we consider vital on any professional machine – yet are optional or downright unavailable on direct competition machines.
Aluminum chassis
Rotation and movement systems exclusively based armored stainless steel ball bearings
Made-in-Italy top performing engine
Polyethilene water basin
Maintenance-free magnetic induction pump
Electrical protections: release coil + magnetothermal switch
Retractable legs for easy transport