SPARE CELLULOSE SPONGE PLUG-IN FLOAT 17x34x2,5 CM
Top quality professional grade cellulose sponge, ideal for cleansing after expoxydic grouting.
Plugs into Ghelfi's Ergonomic handle art 3022.
Also available in a smaller size (art. 3212).
Ask the expert
Epoxydic grouts
Epoxydic-based grouts is not soluble in cold water. Also, it crystallizes very quickly on a sponge surface. Cleansing out residues from an epoxy-based grouting operation involves rubbing with a specific sponge. As a consequence, an epoxy crystals layer will rapidly settle onto the sponge, which will have in their turn be removed mainly by mechanical action (by wiping the dry sponge onto the rolls or the edges of a tiler's bucket). Water rinsing in this case is solely intended to facilitate crystals elimination after they have been scratched off the sponge surface.
Specific application
Sponges recommended for concrete-based grouts are counter-indicated for epoxy grouts, insofar as they are too soft and overly attackable by the epoxy grout. When used, they easily "stick" onto the joint, and get torn off.
Other sponges for epoxy grouts
Epoxy-based grout cleansing is commonly conducted using various materials/tools: cellulose sponges, synthetical sponges and felts. Such three options offer very similar results and efficiency. On an even materials quality level, choosing one tool or the other is fundamentally a personal preference

.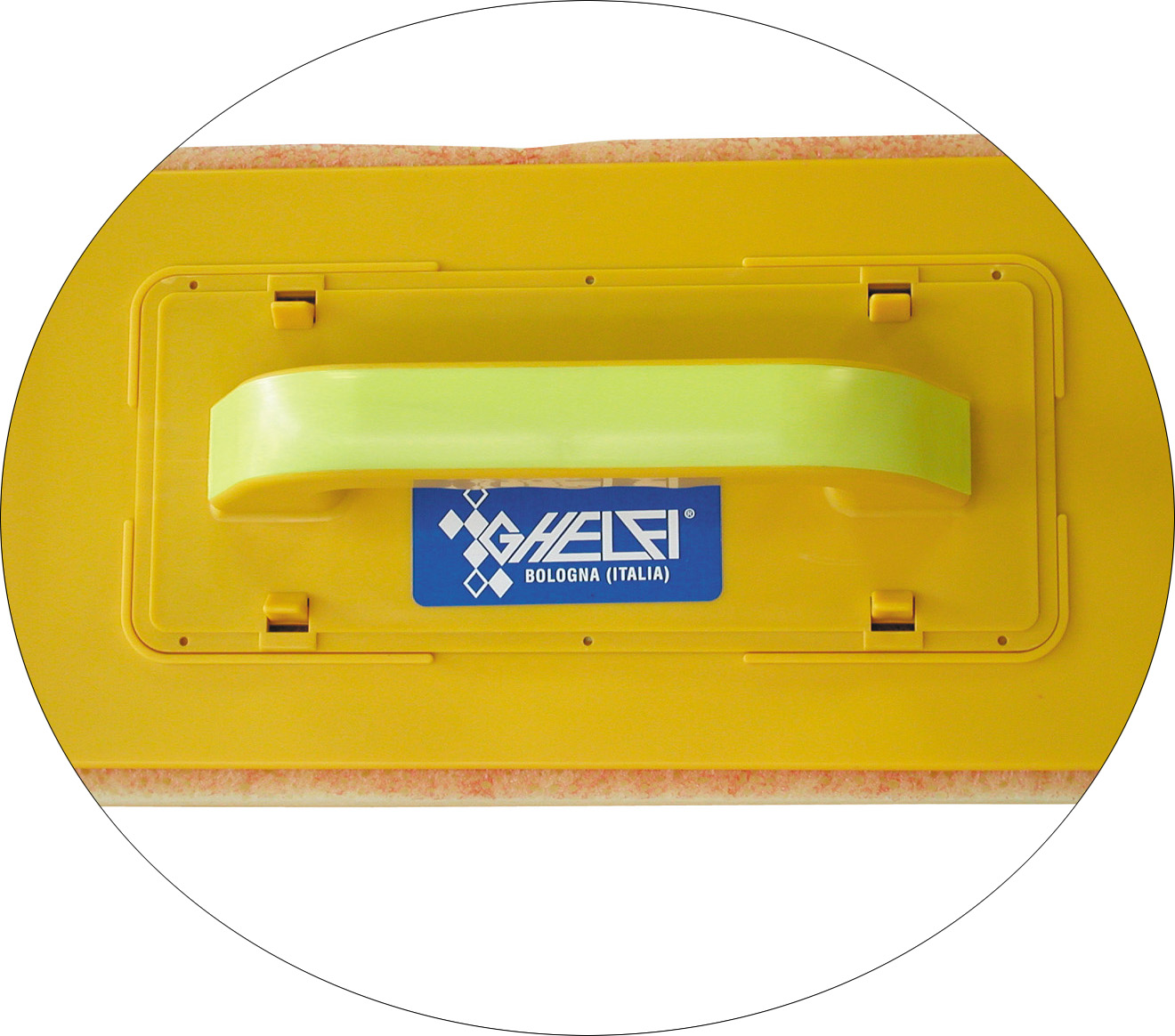 Push-from-top 4-hooks plug-in system
Perfect lock
Quick replacement
| ITEM | DESCRIPTION |
| --- | --- |
| 3222 | SPARE CELLULOSE SPONGE PLUG-IN FLOAT 17x34x2,5 CM |