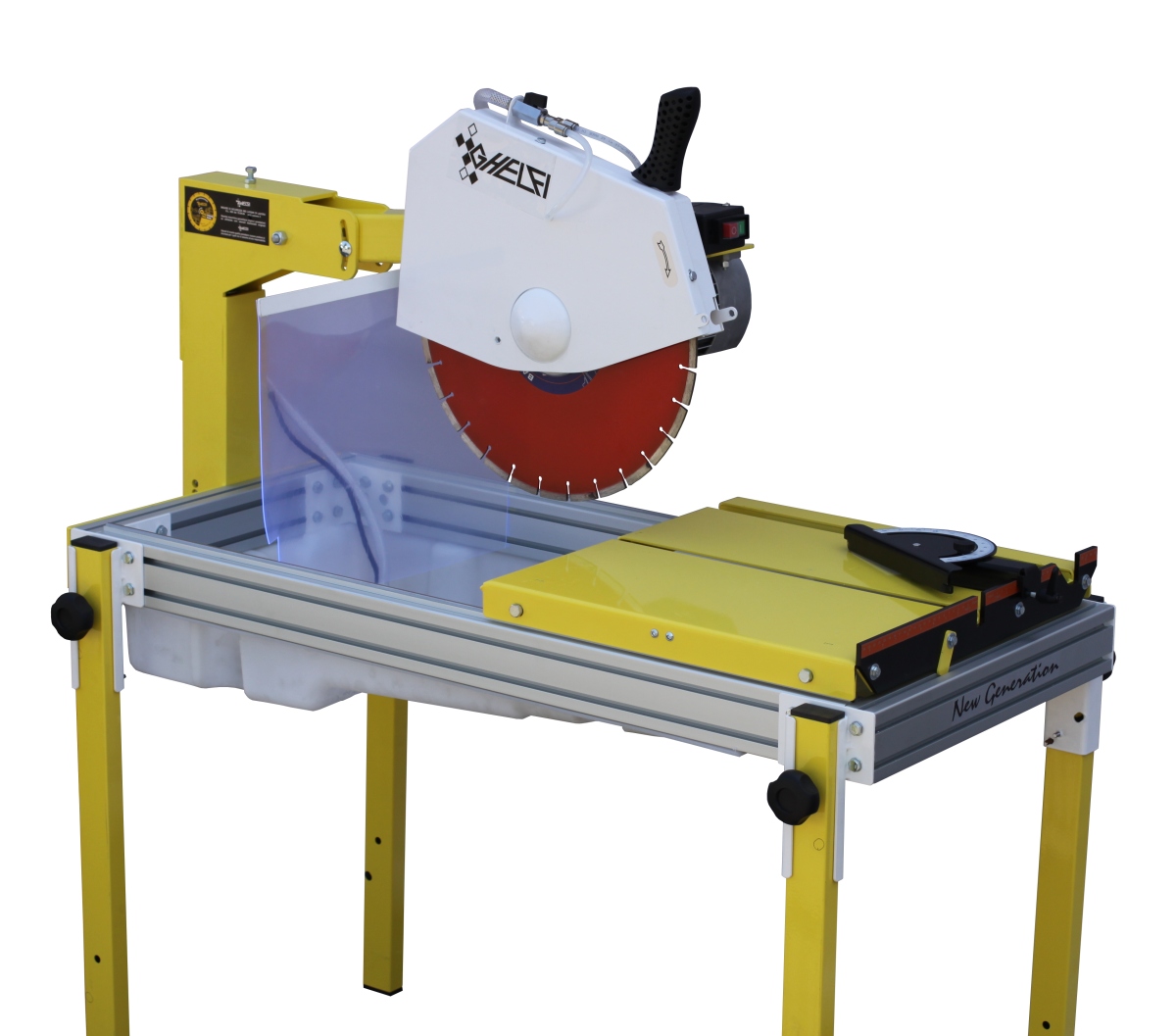 31 Jul

Simply 400

Ghelfi's wet saw machines family has grown by one new model: Simply 400.

Simply 400 is a table wet saw ideal for cutting bricks and other construction materials, featuring a 3HP (2.2KW) mono-phase engine and supporting diamond blades with 350mm or 400mm diameter, upon user choice.

The project's leading phylosophy has been developing a professional cutting machine for all key masonry needs with the lowest possible price tag, yet without allowing for any compromise on all top-end technological components regularly equippend on the entire Ghelfi New Generation lineup.
Engine: 3 HP / 2.2KV  –  220V
Gear: direct transmission
Supported blade diameters : 350mm / 400mm
Cut depth, single pass  : 14 cm
Cut depth, dual pass  : 25 cm
WHAT WE JUST CAN'T DO WITHOUT
W don't like the idea to build a professional machine for this application missing some elements – indeed not so common on most of our competitors' models – which we deem essential to the purpose. We are not keen on compromising on those. Here they are:
Aluminum chassis
Rotation and movement systems exclusively based armored stainless steel ball bearings
Made-in-Italy top performing engine
Polyethilene water basin
Maintenance-free magnetic induction pump
Electrical protections: release coil + magnetothermal switch
Retractable legs for easy transport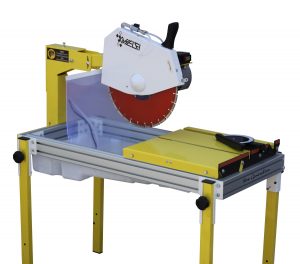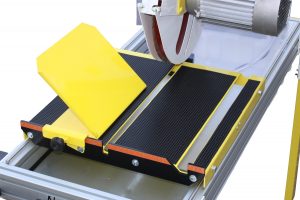 On Simply 400 some less vital components are available as options. These parts are standard on all other Ghelfi New Generation models, yet are optional or downright unavailable on direct competition machines. You are free to choose if you need them, when you need them !
Brick stand for 45° cut
Gum cover on moving cart
Anti-fall protection on retractable legs
Wheels on backside legs
Front and back chassis handles
(Depending on national regulations) Side blade protections